The Somercotes Parish Council Web Site is a guide to local services, events, news and useful contact numbers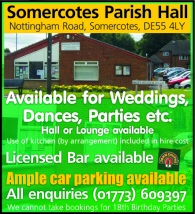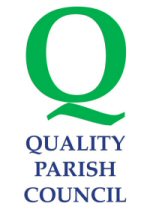 Somercotes Parish Council
has been awarded
Quality Parish Council status
Referendum Borough & Parish Elections
by Parish Council on Wednesday 9 March 2011

---
The government has announced that there will be a referendum on voting reform on the 5th May 2011. The Borough and Parish Council elections, including Somercotes, will take place on the same day in the Parish Hall, Somercotes.

All Parish Councillors are required to seek re-election if they wish to stand. If anyone wishes to become involved in the work of the Parish Council, a voluntary position, you must be available to attend an Ordinary Council Meeting on the third Friday of every other month.

If you would like to become a Councillor, subject to election, please contact the Clerk to the Council on 01773 603810.

The Parish Council currently has one vacancy so it may not be neccisary to hold an election.