The Somercotes Parish Council Web Site is a guide to local services, events, news and useful contact numbers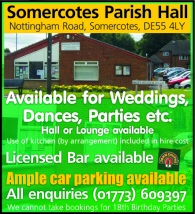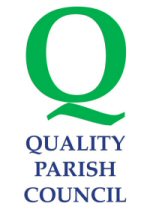 Somercotes Parish Council
has been awarded
Quality Parish Council status
Reward offered in Jia Ashton murder investigation
by Derbyshire Police on Friday 1 April 2011

---
A reward for further information to help the police catch Jia Ashton's killer is now being offered.
Mrs Ashton was killed in Sleetmoor Woods, Somercotes on March 10 and her body found the following Sunday.
Detective Chief Superintendent Steve Cotterill said: "We have made tremendous progress in the investigation so far and I'm grateful to all the people who have called us. However, we are still missing some vital pieces of information which will help us identify the killer.
"An anonymous benefactor has offered to pay a reward of up to £20,000 for information that leads directly to the arrest and prosecution of Jia's murderer. I hope the offer of this reward will encourage others who have not yet come forward to do so."
The focus of the inquiry is now very much on the identification of the man seen in the woods after Jia left work at Thorntons, who is the man featured in the artist's impression. He is described as 5' 8" – 6' tall, of athletic build, between 45 – 55 years old, with blonde/mousey stubble on his chin.
His clothing is distinctive. He appears to have been dressed entirely in green with a dark green beanie hat, a thigh-length green waterproof walking jacket done up to the neck and with padding around the neck, dark green or brown cargo/combat trousers. He was carrying a distinctive bag over his shoulder described as beige, 18 inches square, similar to a satchel but made of a cord-type of material.
D/Ch/Supt Cotterill said: "Do you know anyone who uses a bag of this description? Have you seen the bag before or have you found such a bag recently that may have been discarded?
"There is every indication to suggest that this individual lives locally or certainly visits the area on a regular basis. My specific appeal is for anyone who knows a man who fits this description to call us and give us his name or tell us where he lives or works.
"It may be that this person has been acting strangely or behaving out of character since the day of the murder or indeed sometime before. He could be a neighbour, family member or a friend.
"I would ask that people do not assume that this man has a criminal history or background. The manner in which he was dressed certainly suggests to us that he likes the outdoors and we have had other sightings of a similarly described man in the Somercotes area in the weeks before Jia's murder.
"Do not be afraid to call us as we can quickly eliminate people from the inquiry and all information will be treated in the strictest confidence. We have already eliminated a large number of people who have been named following our first appeal for information.
"We are still interested to speak to people who either use Sleetmoor Woods or know of others who use it. Not just on the day of the murder but on the days and weeks before. You may have seen something suspicious that did not register at the time but may now provide us with some vital information.
"To try to reach as many people as possible we have developed a Facebook advert which appears randomly, as with all adverts on the site, but it is set to target users in and around the Somercotes area.
"If clicked on, it will take users to the special Jia Ashton page on the constabulary website. The page features all the information, CCTV footage and images issued by the investigation team to date.
"The advert has featured on 45,000 Facebook pages today."
Anyone who has any information that would help the police inquiry can ring the Derbyshire police on 0345 123 33 33 or call Crimestopperson 0800 555 111.
click here for more information from Derbyshire Constabulary