The Somercotes Parish Council Web Site is a guide to local services, events, news and useful contact numbers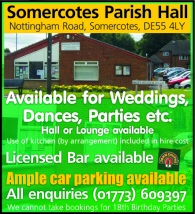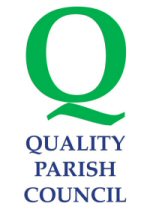 Somercotes Parish Council
has been awarded
Quality Parish Council status
Appointment of Clerk to the Council
by Parish Council on Thursday 10 March 2011

---
On the 8thNovember 2010, Mr Gordon Blackmore was appointed as Clerk and Responsible Financial Officer to Somercotes Parish Council. Gordon was born in Devon, served in the Royal Air Force and the Derbyshire Constabulary before retiring in 2002.
From 2000, Gordon has undertaken academic studies in Community Safety, Criminology and Sociology attaining MSc at the University of Leicester, BA (Hons) at the University of Derby and Diploma in Criminology and Social Policy with the OU.
Gordon is well known locally with his commitments to cricket and working on community projects including the new Somerlea Park Centre. He has raised over £1m for community projects since 1996 when he became involved in community safety and supporting the community.
Gordon has been the Clerk/RFO to the Parish Council at Stanton-by-Dale since July 2008 so brings his experience into the new role with Somercotes Parish Council.