The Somercotes Parish Council Web Site is a guide to local services, events, news and useful contact numbers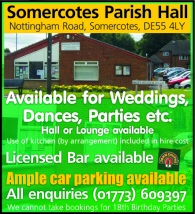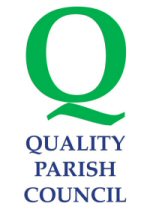 Somercotes Parish Council
has been awarded
Quality Parish Council status
A Walk Around Teversal Park
by Alan Rowe on Sunday 20 March 2011

---
Alan Rowe, Walks Co-ordinator of the Somercotes Walking Group, has provided this piece on a walk which took place during December 2010.
"Our members assembled at the "Toolbox" on Somercotes Market Place at 10 amto travel to Teversal on two mini-buses.
It was a bright, cold day for our walk round Teversal Park. Snow was still on the ground and the sun shone low in the magnificent mackerel sky. We followed the bridle path from the Visitor Centre to the monument at Silverhill. The bronze sculpture of a miner is in tribute to the former mining community and is situated at the highest point of Nottinghamshire. Hardwick Hall can be seen in the distance.
Continuing our walk around the old colliery site (which is mainly planted with conifer trees), we made our way back to the Visitor Centre for refreshments, the total distance walked being about 3 miles. This is one of many varied and interesting walks that we at Somercotes Walking Group undertake every Thursday morning. New members are always welcome to join us."
Walks for March 2011 include a 3 mile walk from Crays Hill to Sleetmoor Wood, a 2.75 mile walk from Sleetmoor Wood to AlfretonPark, and Bus Trips including King's Mill to Sutton Lawn – a 3 mile circular walk. Posters listing walks for each month are displayed in local shops and the Parish Hall.