The Somercotes Parish Council Web Site is a guide to local services, events, news and useful contact numbers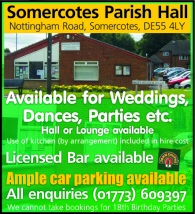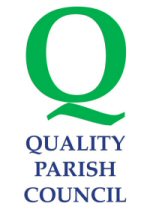 Somercotes Parish Council
has been awarded
Quality Parish Council status
Police Thank Public For Support
Jia Ashton murder enquiry
by Derbyshire Police on Wednesday 6 April 2011

---
Officers investigating the murder of Jia Ashton in Somercotes on March 10 are pleased with the ongoing response to their appeals for information.
Last Friday a reward of up to £20,000 was offered for information leading to the arrest and prosecution of the murderer and an advert was placed on Facebook.
Detective Chief Superintendent Steve Cotterill said: "Throughout this investigation I have been delighted by the amount of calls we have received from the community in and around Somercotes.
"During the weekend we have continued to take calls from people who believe they have seen or know the man we are looking for. All the information is being assessed and acted upon where possible.
"Amazingly 240,000 Facebook users have seen the advert since it went online on Thursday and 240 people have clicked through to our website for more information.
"The inquiry team is working tirelessly to track down this killer and more officers will be draughted in during the next few days to carry out further enquiries.
Anyone who has any information about the inquiry should contact the police on 0345 123 33 33 or call Crimestoppers on 0800 555 111.