The Somercotes Parish Council Web Site is a guide to local services, events, news and useful contact numbers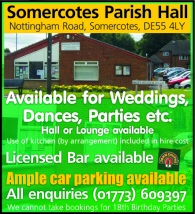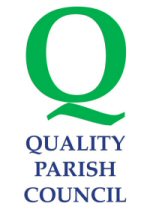 Somercotes Parish Council
has been awarded
Quality Parish Council status
Jia Ashton Murder - New Appeal
by Derbyshire Police on Tuesday 19 April 2011

---
As the investigation into the murder of Jia Ashton continues the police have released updated details of how the inquiry is progressing and issued more appeals for information.
Jia was killed on March 10 in Sleetmoor Woods in Somercotes.
More than 90 police officers and police staff continue to deal with 1,800 actions that have been created as a result of information received and enquiries officers have made. Two thousand people have come into the enquiry as witnesses, offering information or as suspects; 1,000 exhibits have been gathered and more than 350 statements have been taken.
The Facebook advert has now been seen by 1.5m people within a 40 kilometre radius of Somercotes and 850 of them have clicked through to the police website for more information.
Detective Chief Superintendent Steve Cotterill said: "The focus remains in the Somercotes and Swanwick area and officers are still keen to trace the man in green and the man in the CCTV picture from the Cotes Park Inn.
"The response from the public has been fantastic and people are continuing to contact us with information and sightings of suspicious men.
"I'd like to widen the timeframe for people seen acting suspiciously in the area of the woods. We have received information that suggests a strange man was seen several times before the day of the murder."
A woman has come forward to say she was driving on Sleetmoor Lanetowards Somercotes at about 5pmon Wednesday March 9 when a man ran in front of her vehicle and she almost ran him over.
He ran from the yellow brick road, over Sleetmoor Laneand possibly down Blenheim Avenue. He was being chased by a younger man who stopped on the wood side of Sleetmoor Laneand walked off up Sleetmoor Lanewith his fist clenched.
Mr Cotterill added: "We'd like to trace both these men. The first man was white, six feet tall, with a slim build. He was in his late 50s or early 60s and was wearing a black beanie hat, a tan coloured sheepskin coat which was fastened up and the collar was hiding his face. Under his left arm he has what is described as a white coloured A4 sized plastic folder.
"The second man was also white, about five feet eight to nine inches tall and in his late 20s or early 30s. He had short dark hair.
"This is a long and complex investigation. The inquiry team is working long hours to sift through all the information and follow up lines of enquiry. Officers are still making house-to-house visits in an attempt to gather evidence to trace Jia's killer."
Anyone who has any information should contact police on 0345 123 33 33 or call Crimestoppers on 0800 555 111.