The Somercotes Parish Council Web Site is a guide to local services, events, news and useful contact numbers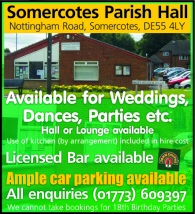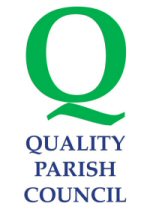 Somercotes Parish Council
has been awarded
Quality Parish Council status
News from Somercotes Walking Group
by SWG on Thursday 2 June 2011

---
Our last walk was around the beautiful Chatsworth Country Park. 28 of us traversed the footpaths and grounds belonging to the Duke and Duchess of Devonshire.
We walked from The Gate House situated within the estate as far as The Kissing Gate, following the path towards Baslow. The weather was sunny, a bit rainy, with a strong, cold wind. I was freezing in just my Walking Group tee shirt!
After walking a total distance of 3 miles we arrived at The Stables cafeteria for refreshments. There was time to have a leisurely stroll around the courtyard and the shops before we were back in Somercotes at 2 pm.
Day Trips decided upon this year are: Tissington Well Dressings, Rother Valley and Cresswell Crags, and the magnificent, majestic, marvellous, medieval city of York! It looks like being another successful year for our walking group with membership now increased to around the 36 mark. Cheers!
Article by Alan Rowe, Co-ordinator of Somercotes Walking Group, for this article. The Walking Group meets on a Thursday outside Groundwork Toolbox on the Market Place.