The Somercotes Parish Council Web Site is a guide to local services, events, news and useful contact numbers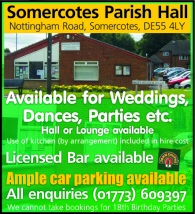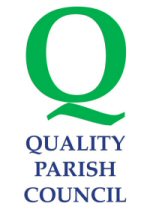 Somercotes Parish Council
has been awarded
Quality Parish Council status
The Handy Van Service
by Parish Council on Tuesday 21 June 2011

---
DID YOU KNOW about the HANDY VAN SERVICE?

The service is available to those who are aged 60 and over or if you are referred by Derbyshire County Council – Adult Care, Derbyshire Fire and Rescue Service, the District or Borough Council, Derbyshire Police, or Derbyshire Primary Care Trust. Each eligible household can access this free service twice a year. Please note, some materials may need to be purchased by the occupier.

You can phone and ask for a free visit to your home by your local Handy Van for the following:
- Home fire safety checks
- Smoke alarms provided and installed
- Home security checks
- Security equipment provided and installed
- Energy efficiency advice
- Practical tasks – for example: Changing light bulbs * Securing carpets and Rugs * Removing and handing curtains * checking stair rails are secure and appropriate * path and door access clearance * securing tap washers to reduce dripping taps, and other tasks as appropriate.

For more information or to arrange a visit, please call your Handy Van Provider by calling Amber Valley – 01773 604426.

You can Call Derbyshire to help you access this service.