The Somercotes Parish Council Web Site is a guide to local services, events, news and useful contact numbers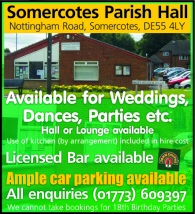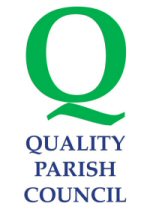 Somercotes Parish Council
has been awarded
Quality Parish Council status
Zoggs Oceans of Fun Day
Saturday 24th September
by Alfreton LC on Wednesday 21 September 2011

---
Alfreton Leisure Centre
Church Street
Alfreton
Derbyshire
DE55 7HD
17th September 2011
Alfreton Leisure Centre is hosting a Zoggs Oceans of Fun Day on 24th September. This unique event, part of a nationwide series of events being held this and next year, gives 7 to 14 year olds the opportunity to experience the four Olympic aquatic sports and meet Olympic and Commonwealth athlete Melanie Marshall.
With no fee and up to 280 spaces, the Zoggs Oceans of Fun Day will be a fun and engaging opportunity for children at your school who can swim 25 metres, to experience Olympic sports like Water Polo and Synchronised Swimming that they may not normally get the chance to.
The event will feature a morning or afternoon of skills and games across the different aquatic disciplines, with every participant getting the chance to try each of the sports by rotating through the stations. Each station will be led by an Olympic or Commonwealth athlete, an expert in the discipline, who will provide instruction and encourage the children.
As well as having the opportunity to meet successful Olympic athletes, experience the different sports, have a photograph taken and get an autograph, the event will conclude with a fun 'Race the Olympian' and mini water polo tournament and each child will go home with a medal.
The Zoggs Oceans of Fun Days are a key initiative for the swimwear brand which prides itself on its passion for swimming and is thrilled to be able to bring this unique opportunity to so many children across the country. With excitement building as London 2012 fast approaches, what better time for children to be inspired by some of our great British Athletes, many of whom will be competing in next year's Olympic Games?
We are sure you will agree that this is a fantastic opportunity for your children to get involved in and we don't want your school to miss out. In order to help us recruit as many children as possible from the local area and ensure every space is filled, we would appreciate it if you could help spread the word.
If you are interested in finding out more, or for more details on how the children can register for this exciting event, please contact Alfreton Leisure Centre at enquiires@alfretonleisurecentre.co.uk or telephone 01773 523325.