The Somercotes Parish Council Web Site is a guide to local services, events, news and useful contact numbers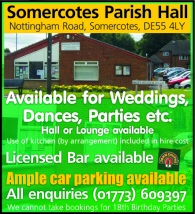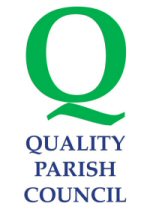 Somercotes Parish Council
has been awarded
Quality Parish Council status
Somercotes Boer War Hero
by Margaret Brooksbank on Wednesday 28 September 2011

---
THOMAS HENRY MUSGROVE was born in Somercotes in 1873, son of WILLIAM & HARRIETT. William was a blacksmith and came from Hilton, near Derby.

Thomas Henry was enlisted in the 5986 Division of the Royal Field Artillery with the rank of Driver in the 7th Battery, and went to fight in the 2nd Boer War, 1899 – 1902
An entry in the War Diary of the 7th Battery dated 15th December 1899 states:-
Battle of Colenso, The 7th Battery accompanied Mounted Troops under Lord Dundonald, which were to attack on extreme right. Capt. H.L.Reed awadred the V.C. and 13 men the medal for D.C. in the Field for endeavouring to withdraw guns of the 14th & 66th Batteries. Driver MUSGROVE was one of the 13 men to receive a medal.
Thomas wrote home to his parents on December 6th 1899 and his letter appeared in the newspaper.
My dear Mother and Father – Just a few lines to let you know I am going on all right; you must excuse the black lead at these times. I expect you know as much about the War as we do out here. We can get no papers. Just now the enemy blew up a railway bridge the same day as we got here. I expect you have read in the paper of the great fight at Modder River. It lasted ten hours and a half; the troops were without bread or water. It is the greatest battle in the annuls of history. General Buller says our army lost 69 killed and 360 wounded, the Boers lost thousands. I see WALTER & CHARLIE BATTISON were in it (they lived on Quarry Road). We are going to relieve the ten thousand troops at LADYSMITH. I am in General Bullers Column, we are 25000 strong. We have captured all sorts, I sold a Boer horse for £1. The Infantry have got lots of horses. I am in the best of health. This is all the news this time. So I conclude with fondest love to all at home. I remain your affectionate loving son.
He was discharged on March 11th 1901 and according to his papers he was 24 years and 10 months old with a fresh complexion, green eyes, brown hair, 5 feet 3 inches with no scars or marks and was a Butcher by trade. On August 9th 1903 at Swanwick Church he married CHARLOTTE ELIZA HERBERT and he was a Government Official from Hampton Wick, Middlesex.