The Somercotes Parish Council Web Site is a guide to local services, events, news and useful contact numbers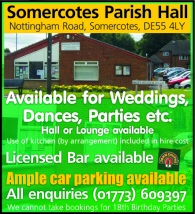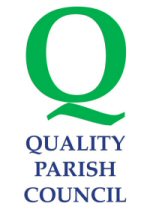 Somercotes Parish Council
has been awarded
Quality Parish Council status
Does Anyone Remember The Somercotes Guisers
by Parish Council on Saturday 1 October 2011

---
We have found an article on the internet about a Christmas Play which was performed by the Somercotes Guisers sometime between 1942 and 1945, but have been unable to find any more information.
Does anyone remember them and have any information about them which we can share with parish residents. For example, did you have a friend or relative who performed with the Guisers, or did you ever see them perform and if so, where.
Please give Glynis a call on 01773 603810 or come and see her in the office if you have any information you can share with us.