The Somercotes Parish Council Web Site is a guide to local services, events, news and useful contact numbers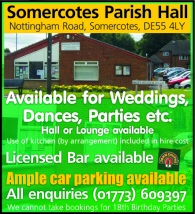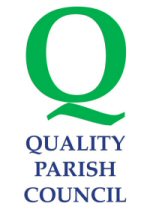 Somercotes Parish Council
has been awarded
Quality Parish Council status
Don't let the criminals spoil your Christmas.
by Police on Monday 21 November 2011

---
House Burglaries: There has currently been an increase in house burglaries. Please ensure that all your doors are locked and remember the majority of entry to properties is at the rear of people's houses. Xmas presents should not be left on display as criminals can get an early Christmas by stealing your presents. When you are out leave a couple of lights on and perhaps the television or a radio so criminals believe there is someone in.
Car Crime: Criminals find cars an easy targets when people are Christmas shopping and leave purchases on view inside their cars whilst they continue shopping. Leave all presents and valuables in the boot of the car so they are out of sight. Do not leave mobiles or any other valuables on show inside your car or it may not be there when you return.
Shopping: Please ensure that your purses or wallets are not easy to be seen by anyone, as pickpockets know we carry money for buying Christmas presents this time of year and a momentary lapse can be costly.
Report any suspicious activity to the police, in an emergency dial '999' or for less urgent matters the number is now '101'. You can report any criminal activity anonymously to Crimestoppers on 0800 555 111, if you do not wish to contact the police directly.